IN FOCUS: The Amadeus' Events team
When it comes to catering outside of our NEC Group portfolio, Events by Amadeus are the experts.
They don't simply save customers time, money, and energy, they take the vision and bring it to vibrant life, providing all the advice, support and expertise needed from start to finish. 
They work in partnership with various venues in the UK to deliver a bespoke, creative and tailored menu for everything from major sporting events to large corporate banquets or team away days.
Fuelled by a passion for food, Events by Amadeus are radicalising the events offered for 50-2,000 guests at partner venues with menus that boast a selection of creative catering options to ensure memorable food experiences for guests. Whether serving up award-winning food in a muddy field or stately home, Amadeus' catering solutions always deliver and client-side planning is simple, with options available for every dietary need.
Thanks to a 40-year relationship with the NEC, Events by Amadeus also understands how to attract leads, develop strategies and boost attendance in a way that's endlessly creative and supportive. They provide a single-minded solution and a trusted single point of contact that combines inventive location sourcing with award-winning catering.
With a focus on sustainability, local sourcing is a vital part of Amadeus' ethos, and 80% of food and beverage suppliers are within a 30-mile radius of the venue. This ensures that the food crafted is fresh and environmentally friendly, with reduced food miles, emissions and carbon footprint.
Adding to the 25-strong list of existing associate venues, Amadeus has recently signed a three-year agreement to provide event catering at the Herbert Art Gallery and Museum, Coventry, where iconic Dippy the dinosaur is currently in residence. The team also proudly works with Farnborough Airshow, Stratford Racecourse, Birmingham Town Hall and Austin Court, plus many other standalone venues across the West Midlands. as well as retaining key events in the golf calendar since 1997.
Does that sound like something you'd like a piece of? Good news, Events by Amadeus are hiring! 
Teamwork and a positive can-do attitude whilst having a flexible approach to work in a 7-day week operation is essential. Our operational venues can change daily so the ability to travel, forward planning and flexibility is essential.
If successful, you'll become part of this incredible team. Let's meet some of the members.
Sam Bates, Event Director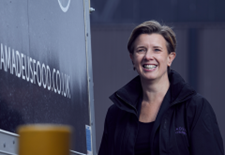 The events team is headed up by Amadeus' Event Director, Samantha Bates, who has over 25-years'experience with the business. A knowledgeable and hugely experienced events expert who has worked her way up the Amadeus ladder and is highly regarded by all those who work with her.  
Renowned for their flexible approach to event catering, Sam and her team are always going above and beyond to ensure both the customers' and clients' expectations are exceeded in the most unique and creative ways possible in line with the available budget. 
Sam would be the key contact to the LTA and would oversee the tournaments from inception to delivery and breakdown.
Sharon Lawrence, Senior Account Manager, New Business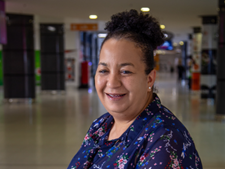 The first point of contact for external event enquiries. Her vast and established network allows her to expertly pair clients with venues and menus which meet every objective of their upcoming event.
Laura Holden, Account Manager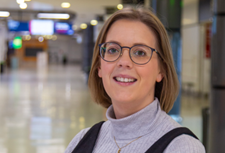 Heading up the operations team Laura has a real passion for events and the finer detail. Having worked from stately homes, major sporting events, and even quarries. With over 10 years' experience working with Events by Amadeus, her breadth of experience allows for a full understanding of the complexities and how to deliver outstanding events.
Liz Mallinson, Account Manager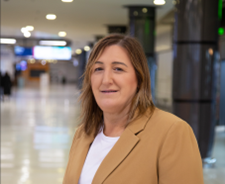 Liz has been at the heart of Amadeus Events for over 19 years and certainly is an expert in sporting events when it comes to logistics and planning, having delivered over 68 different tournaments over the years, though she has never played tennis herself.  
Her role with The LTA will be to lead the mobilisation and logistics for the tournament and be the key contact for the staging teams during the pre-event planning and build period.
Darren Proud, Executive Chef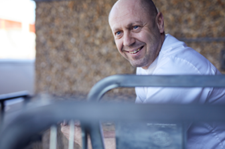 Darren leads the culinary development for our events business, briefing suppliers and then crafting award winning menus. Darren has worked on The Scottish Open for over 13 years developing the menus and public offer throughout that time. 
Working in partnership with our procurement team and suppliers, Darren ensures that our menus are local, seasonal, on-trend and commercially viable. He makes sure that his vision becomes a reality through detailed menu specifications, so each dish is 'picture perfect' and replicable - and the customer experience is a positive one.
Jelena Timofejeva, Account Executive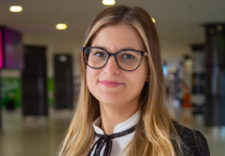 Having studied Hospitality and Tourism Management, Jelena's passion Food and Beverage is undeniable. She graduated in 2015 and has since gathered a wide breadth of experience across the industry, fine-tuning her knowledge and craft along the way. 
Jelena's role is what she does best; building relationships with new and existing clients, and taking a bespoke approach to every brief.